1-Hour Consult Call (Zoom)
For over 5 years, I have been offering teaching advice and ideas on my blog.
For over 2 years, I've done the same on my YouTube channel.
Now, I'd like to offer the chance to speak one-on-one about your teaching or edtech concerns.
If you'd like personalized advice about your specific teaching situation, this consult call service is for you.
Note: My experience is in teaching undergraduate composition and literature courses. But if you teach in a different field, I would still love to discuss lesson designs, assignment ideas, or edtech tools that could fit your situation.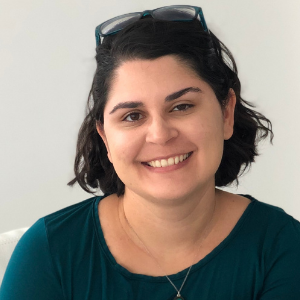 Let's Chat!
I look forward to helping you with any of the following topics:
Advice for First Time College Instructors
Designing a College Course
Creating Engaging Class Activities
Using Popular EdTech Tools
What's the Process Like?
Step 1: Fill out the intake form below with information about what you want to discuss during our call.
Step 2: Purchase the call and schedule a time to meet.
Step 3: Use the Zoom link at the scheduled time and we'll discuss what you mentioned in the intake form.
Step 4: After our call, I'll send you my consultant notes within 48 hours.
Thanks for submitting your information! Please continue with the checkout process.
Frequently Asked Questions
Can I get a refund if I'm unhappy with my purchase?
Refunds are not available with consult calls. Please provide details (in the intake form) on what you hope to get from our call, so I can do my best to prepare for your specific concerns or questions.
How do I schedule my appointment?
Upon purchasing a consult call, you'll receive further instructions on how to book a time for your appointment.
What if I need to reschedule our call?
While a refund is not possible once a consult call is purchased, I know that unexpected situations can pop up suddenly. If you cannot make our scheduled meeting time, you can reschedule our call for another time that works for you. Three attempts to reschedule are allowed without any additional fees. After that, your consult call will be cancelled without a refund.
Will the call be recorded?
No. Instead, I will send you my consultant notes within 48 hours of the call. These notes will include highlights from the call as well as additional resources tied to our discussion.
Are live close captions available?
I'm sorry, but not at this time.
Can I purchase a consult call more than once?
Absolutely! If you find yourself needing another call, simply purchase the consult call service again.